You finally made the jump from DSL to your cable internet service provider (ISP) and they offered a pile of "free" email addresses.  Awesome, right? Not so fast!
Before changing your address to billybob@coyotecable.com, there are a few things you should consider.
I work and communicate with a lot of people who took advantage of free email addresses provided by their ISP.  I always wonder what they will do when they decide to switch ISPs again to save a few bucks, improve their TV channel line up or escape a bad customer service situation.
Most of the free addresses in my area are with Time Warner Cable (TWC) or Bellsouth / AT&T.  In the last few years, AT&T's U-Verse (TV/Internet/phone) has made a big splash in our market and lured away many long time cable and DSL customers.  So what happens with your Roadrunner email address when you jump ship?  I called the cable company to find out.  Unfortunately for cable customers, the email address goes away when you cancel cable.  Suddenly those free email addresses don't look so free anymore!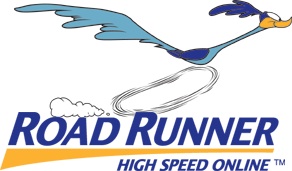 Here are a few good reasons that using your provider's free addresses is a bad idea:
Portablility – as mentioned above, you frequently cannot take your email address with you when you leave the cable company for a new ISP.  A buddy of mine has moved from Chicago to New Orleans to California.  Each time he moves, his email address changes to the local cable company. I never know where to find him.
POP – most cable companies offer very basic POP3 services.  In its most basic setup, any messages downloaded to Outlook or Outlook Express are removed from the email server.  Thus, if you want to look at your messages from another computer (at work) then you're out of luck.
Lack of features – many cable services offer email only.  While they have limited contact management features on their webmail portal, contacts don't sync up well with Outlook or other mail clients. In the unlikely event that an online calendar is offered, it's not very robust.
SPAM – keep your email address long enough and you will eventually get so much spam that it's tempting to abandon the account.
Capacity – while some ISPs now offer larger email boxes, they have traditionally not provided a whole lot of capacity.  I recently looked at a business-class client whose ISP only allocated 100 MB to each mailbox.  That's only about 20-25 photos of your newborn niece.
Cost – "free" addresses are included in your monthly internet service bill.  However, if you jump ship to another company, be prepared to pay a monthly fee to maintain your old email address so friends, family and online retailers can find you. This, of course, assumes that you can keep your address at all. This happened to me when I left Mindspring a few years back.  I was able to keep the address for a monthly fee.
Relay – Have you ever taken your laptop to a coffee shop or hotel and tried using Outlook or Windows Live Mail to answer your emails?  Incoming messages work fine. However, outgoing messages get stuck in your outbox and cannot send until you're back at home.  This is because many POP3 accounts require authentication when a user is connected to a network outside of their home network.  This can be fixed with the right configuration.  Good luck setting it up so that it works right every time.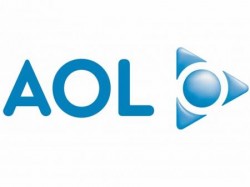 Back in the early days of the internet and email, I signed up for new dial up services every few months depending on who sent me floppy disks and a free trial.  I jumped from AOL to Prodigy to Infinet to CompuServe to WorldCom… It wasn't a big deal because no one used email for important correspondence – just for forwarding jokes.

Changing your email address is not so easy today.  When you change your address, you not only have to notify friends and family, but also your customer accounts with Amazon, iTunes, ABC Bank, etc.  Changing addresses and logins tied to an email address can be a monumental hassle. As such, plan to transition to a new address over the course of several months.
What to use?
There are a variety of web-based email providers that are not tied to your physical connection.  Players include Gmail, Hotmail (now Outlook.com), Yahoo!, Netscape, AOL, Netzero, MSN, etc., etc., etc.  These are all free and will not change when you jump internet providers.
 Folks that know me and my love for all things Google will not be surprised to hear me recommend Gmail. There are a variety of reasons that I recommend Gmail including: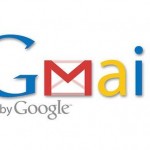 Portability – since Gmail is web-based and not tied to your physical connection, there's no need to change if you move your internet service.
Web/cloud based – while it is possible to use an email client such as Outlook or Outlook Express, there's no compelling reason to install anything onto your PC. Simply launch your

browser

and navigate to Gmail.com. If your hard drive crashes, there's no need to worry about losing years of email, hundreds of contacts or your calendar. All of this information is stored safely in the cloud.
Features – Gmail includes your email platform (complete with folder capabilities), a robust calendar system (allows multiple calendars and shared calendars) and a good contact manager. Additionally, Google Docs provides a web-based alternative to costly MS Office applications (Word & Excel).
SPAM Filters – Google's SPAM filters are phenomenal.  I have seen Yahoo accounts that receive SPAM 5:1 over legitimate messages.  On the rare occasion that SPAM gets through Google's filters, I can flag it as SPAM and Google learns and prevents it in the future.
Large capacity – the standard free account now offers 10GB of space – FREE.  That's tremendous capacity.  I have used my Gmail account for almost 5 years and have only filled 31% of their generous allocation.  If that's not enough space, purchase Google Apps for $50/year. They give you 25GB of space and a few other bells & whistles.
FREE – yes, that's correct.  It costs nothing.
Relay – since Gmail is web-based you never have to worry about outgoing messages getting stuck in your outbox when you're away from your home network.
Mobile Sync – if you're using an Android phone or tablet, simply link your device to your Google account and your email, calendar, contacts, cloud documents, etc. all seamlessly sync between Google's cloud and your device. Apple's devices sync well with your Google account too, once you configure the account properly.  Plus, when you delete or file messages on your portable device, they are synced with your inbox back at the computer and vice versa.  Blackberry?  Maybe.  Google has cooled to the BB platform, so support may be lean going forward.
One last thing to consider: Several free providers, including Yahoo and AOL, are tired of losing accounts to Gmail and have made it difficult to walk away from your account.  The most notable methods they use is to disable forwarding to another address and disable POP3 access.  This removes your safety net, since many people would simply keep the old account and forward it to the new account indefinitely. Yahoo will enable forwarding and POP3 if you pay them $20/year for a Premium account.
If you have an existing ISP email address and are thinking about jumping to another internet provider, it's probably a good time to begin the process of closing your existing account and migrating to a new online account. I usually advise 3 months.
If your business is seeking branded email, we can help set that up as well.
Ready to make the jump but unsure where to start? Contact PartnerTechs for guidance and we will launch you painlessly into the 21st century.