How may times have you stood in a checkout line, looked in the basket ahead of you and wanted to tell the person that they were overpaying for one or more items?  What if they could get comparable stuff for FREE without compromising quality?
This happened to me recently at my local office superstore. Earlier I had watched a lady poring over the antivirus ("AV") software. She selected Norton Internet Security just like she probably had the last several years.  At $40+ per year, Symantec, McAfee and the other AV providers have built a massive revenue stream for folks that don't know about free options that provide excellent protection.
I like free as much as the next guy  – my favorite brand of beer is Free… and Cold.  So why pay big bucks for something that you don't have to pay for?
And it's legal, too!
But if it's free, then it must not be effective, right?
If you're skeptical about protecting your important data, photos and music with free software, take a look at AV-Test's website.  AV-Test is an independent lab that performs thousands of tests each year on a long list of AV software, and publishes quarterly rankings of these products.  Additionally, PCWorld and several other tech publications review commercial and free AV packages each year.  In all of these tests, many of the free options consistently perform as well as or better than their costly counterparts.  Maximum PC reviewed 10 software packages and ranked them in their 2011Holiday guide.
My personal favorite for the last several years is AVG.  A few things I like about AVG,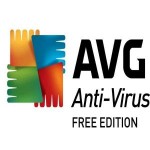 compared to its competitors:
It's lightweight – AVG doesn't bog down your system, which is especially important if you're running old equipment;
AVG runs quietly in the background unlike some of the pricey commercial alternatives that constantly generate pop ups to tell you all the great things they're doing (yeah, Norton, I'm talking about you!)
AVG consistently gets great reviews in independent lab tests as well as in commercial publications.  In fact, AVG outranked several expensive competitors, including McAfee, Symantec/Norton and Trend Micro in AV-Test's 3rd quarter 2011 tests.
AVG keeps itself updated with current definitions and allows you to set scanning schedules. Keeping the software and signature files updated is of utmost importance. Accordingly, make sure your software does this at least daily without your intervention.
It's FREE – you can download it right now, save a trip to your local office supply store and keep your wallet in your back pocket.
I hope I'm not jinxing myself by saying this, but I have been running free antivirus software on multiple personal and business machines for years without any type of infection.  This is partly due to judicious selection of the sites that I visit, the email attachments I open (or simply delete) and the 3rd party Facebook apps I choose to ignore.
In mostcases, keeping your computer free of viruses, spyware, malware and other undesirables is more about where you go and what you open than which security software you're using.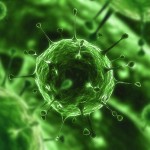 Even if you're running military-strength security software, once you click on a link and knowingly or inadvertently give it administrative permission to run, NO protection can prevent an infection. So if you receive an email from American Airlines with an itinerary for a flight you never booked, DO NOT click on the attachment or the link, John. If your preacher's Facebook page has a link to "Shocking Photos" with a risqué photo, resist the urge to click the link – his or her Facebook account got hacked.  For a few "Best Practices" take a another look at the Maximum PC article linked above.  And don't forget to apply all Windows Updates and patch applications such as Adobe and Java.  These simple practices are extremely important to keeping your system secure.
Finally, always make sure you're buying the real thing.  There are a pile of fake/rogue antivirus scams out there.  Many of these arrive as pop-ups on web pages or on your desktop.  These "scareware" programs typically warn you that they have found hundreds of infections on your computer and offer to clean them off if you purchase the software. Clicking on the link will likely land your PC in the hospital or the morgue.  Worse yet, if you do enter your credit card info like a client recently did (TWICE) you will not only have a badly infected machine, but will have to cancel your credit card to avoid buying a 90 inch plasma 3D TV for Vladmir in Siberia.
I will cover these scams in a later topic.  For now, find free legitimate solutions at one of the following links:
Avast:     http://www.avast.com/
Avira:     http://www.avira.com/free
Let me know about your experiences with free and paid software. I'm always looking for the next great find!
Back to the lady in the checkout line, I didn't say anything and let her walk away with a shiny new $53.86 charge on her Visa.  Be on the lookout for her at Staples this time next year.
Ken